Bringing fun, energy and participant interaction is a big challenge in the virtual learning environment. I would love to share a wonderful technique that I use in my training to connect the audience with each other and with the topic using Virtual Ball Toss. 
Virtual Ball Toss is a virtual version of a ball toss technique you can use in an in-room class
So let's get to it.
What is virtual ball toss?
You have taught a concept to your students, perhaps for 8 – 10 minutes, you may want to review what your students have learnt or perhaps you like to engage them before you start a new learning so you can gauge what your students already know, one technique you can use is the virtual ball toss.
The facilitator picks up a play ball and shares instructions " I am going to call out the name of one student, I am going to throw the ball and the student will catch the ball and answer an open-ended question like 'Share one thing you have learnt about the topic?
The student catches the virtual ball and shares his/her experience and passes the virtual ball to another student by calling out their name. It continues in the same manner until the virtual ball is passed back to the facilitator. This is known to be the "virtual ball toss" technique. The video above has a demonstration of how it will work in the classroom.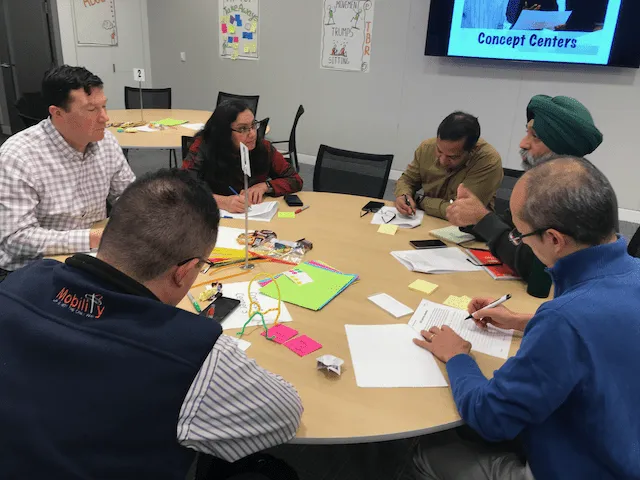 Where can this technique be used?
Starting to teach a new topic, you like to connect each learner to a topic and to each other

After teaching a concept for 8-10 minutes you want to review what the learners have learnt, use this as a review activity

At the end of a module as a conclusion activity to confirm what learners have learnt through the exercises and other learning activities.
Benefits of the Virtual Ball Toss Technique
This technique helps to connect all the learners and make them feel comfortable and supportive of one another. Every learner gets to speak and express the learning in their own words. When learners express what they learnt in their own words, they retain the learning more and are able to explain what they learnt.
Scrum, Product Management, and DevOps: Simplifying the jargon
The internet and social media are full of Agile, Scrum, Product Management, and DevOps jargon, including incorrect and misunderstood concepts. This could be problematic for a learner seeking knowledge. Without a course with Scrum Alliance, Scrum.org, or DevOps Institute, this knowledge is difficult to achieve.